Route planning is defined as working out the best and shortest route for distributing with the least amount of time possible while incurring the lowest amount of cost. In marketing terms, it is the most efficient and effective plan to fulfil a particular number of orders. Distributors and logistics companies will employ route planning to reduce the ever-increasing cost of fuel and fluctuating costs of logistics. Route planning is a critical component of field sales force automation and uses geolocation technology to map out shops/outlets/customers locations thus enabling a manufacturer know the areas they cover and which they do not cover. In this particular case, we highlight some of the benefits of route planning for manufacturers of fast moving consumer goods (FMCGs) and distributors to grow sales and and enhance brand loyalty through one on one customer relationship with the sales representative.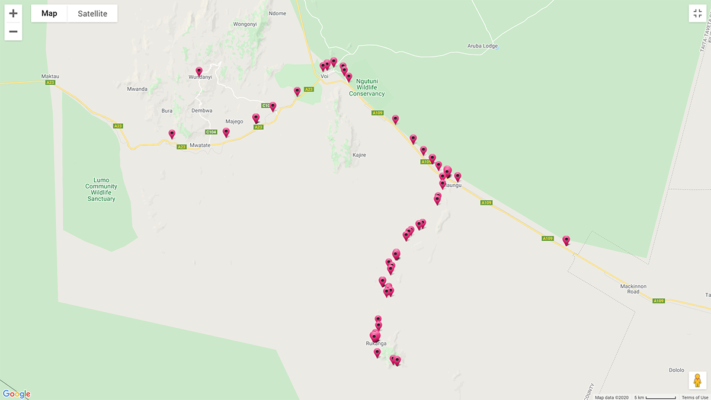 Benefits of proper route planning to the Manufacturers and Distributors
Consistency
Manual route planning might not be practical in addressing the daily events affecting business today. Therefore modern route planning is adopted to allow your sales force to meet customer orders consistently. Efficient customer service requires that as a manufacturer your products are delivered to the outlets /end consumer on demand OR as soon as needed. A route plan allows you as a distributor to work with a plan such that your sales reps can visit all the shops within their routes and can make deliveries regularly. Importantly, consistent customer visits ensure your products do not go out of stock, thus increasing your sales. As well, this enhances brand loyalty and strengthens the relationship between the shopkeeper and your brands.
Response Time
Working with a route plan means that you as the manufacturer or distributor use the shortest route available to meet your customer's order. Being able to respond to an order quickly means that you are reliable. In the case that a sales rep is not able to use a particular route, say if there is traffic or roadblocks, Solutech Sales force Automation tool is enabled with off-route capabilities that will Allow your sales representatives to visit alternative routes.
Asses Field Reps
With an automated Sales force system like Solutech Sales force Automation Tool, sales managers can access real time performance of field sales representatives and drivers on a dashboard daily, thus gauge their performance. A manager is able to evaluate the number of outlets visited within a particular route on a daily basis. Thus, it gets easy to track the outlets not visited in any particular route at any given time. As well, sales managers and supervisors can monitor how long ago customers were visited in a particular route. With the knowledge that their field operations are keenly evaluated, sales representatives tend to perform quite well by attending to customers as required, thus reducing cases of underworking and mistrust.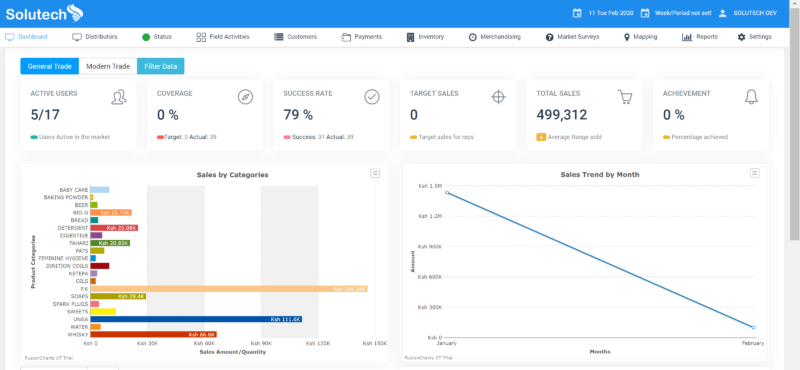 Solutech Sales force Automation Tool (Solutech SAT) has a comprehensive route planning feature to enable your sales representatives to consistently visit their modern trade and general trade outlets in a planned manner. Our existing clients have found success with Solutech SAT in a wide variety of industries ranging from FCGMs, Cosmetics, Bakery and many more. Solutech SAT enables you to plan their routes in daily, weekly, fortnight, tri-weekly and monthly cycles which gives maximum flexibility in territory coverage to ensure all customers are visited.